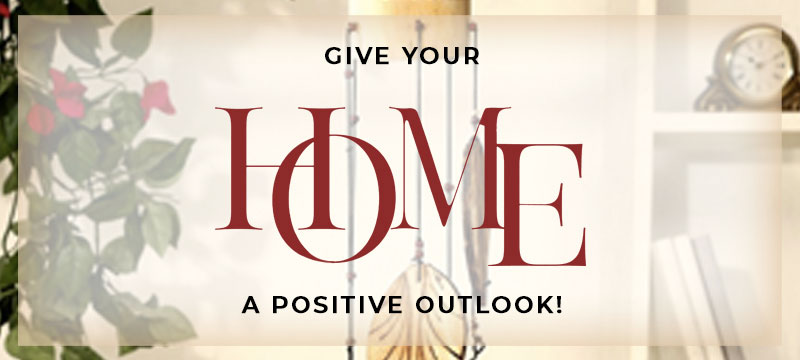 Feng Shui is a living skill. It's scientific, mathematical and at times logical – with an element of magic.
The ancient Chinese spatial laws of Feng Shui have invaded all our homes today since they not only involve simple practices to make our living spaces livelier and more organized but also have a direct correlation with our harmonious well-being.
Essentially involving balancing the five elements of earth, wood, fire, water and metal through the flow of positive energy, let us look at some simple Feng Shui tips to enhance the purity and good vibes in our homes.
Blending Luxury & Feng Shui
Follow simple tips and give your lifestyle a striking twist!
Clear the clutter
First and foremost, identify the clutter and recognize it is distancing you from positive energy. It is important to open all windows to invite positivity into the house. De-clutter room by room – for instance, take out everything that does not belong to your bedroom, such as exercise machines, work-related documents and even items under the bed! Similarly, for the kitchen, clean it up well, including the gas stove, utensils, drawers and the surface.
It is important to note that all homes receive maximum energy through their front door. Remove any objects that might be a misfit there. Add a beautiful item at the entrance to invoke positive energy into your home. Being more organized will help you to feel lighter, efficient and happier.
Maximize natural light
Increasing the inflow of natural light and air can liven up any space and is considered to be a great source of boosting energy as per the tenets of Feng Shui.
Interplay with mirrors
Considered as "aspirin of Feng Shui", mirrors are used to shift and improve the energy of an area through the "method of minor additions". The idea is to use mirrors coupled with excellent and clear intentions.
Embodying the element of water, mirrors help to overcome obstacles as well as cultivates wisdom and introspection. They have been proven to work very well when placed perpendicular to the front door, on dining room walls and in hallways. They are best avoided in the kitchen.
Balance it with plants
Plants have the ability to purify the air and impact the mental clarity of the inhabitants of any house. Feng Shui promotes placing orchids in the bedroom for tranquillity, an aloe plant in the washroom for healing and bamboo in the living room to ushers in good luck to the family. However, experts practising this pseudoscientific traditional practise often suggest avoiding cacti, which can have "spiky" or negative energy.
Room for perfect innovations!
Offering myriad benefits, Feng Shui today impacts both buying and selling of property, including luxury real estate. Always ahead of competition and with a keen eye on what the home buyers want, top developers like Arrjavv go all-out today to ensure all their residential dwellings are clutter-free as well as maintain a consistent and well thought-out layout, to offer maximum benefits to its patrons. As part of its elevated standards set in the business, this reputed Group always ensures their projects are blessed with the beneficial principles of Feng Shui.
The Group has created its own mettle with regard to this segment of society in this competitive market with an unmatched ability to scout for locations and foster them in a way to create a lifelong advantage for the home buyers. This vibrant developer takes pride in upholding its meticulous standards, constant innovation, one-of-a-kind architecture, modern technologies and engineering wonders.
You may also read